News
April 4, 2022
How the new arts center is transforming student experiences at Valley City State University
What started as an idea at Valley City State University has become a reality. The Arts Center building is open for classes and students participating in art or music have a new place to call home.
"Students are very comfortable in the classrooms, happy and excited," said President Alan LaFave. "We wanted to provide a welcoming space and help our teachers provide the best educational experiences possible. We wanted to create a place that could be used by the community. We needed a cutting-edge technology and innovation center for our students. »
The new space accomplishes those goals, LaFave said. The building not only enhances the current student experience, but will create a place where music and arts programs can thrive and grow.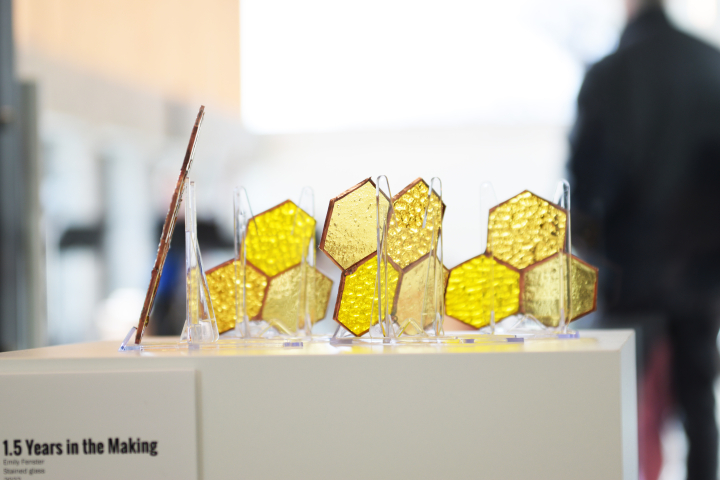 "I see it becoming a hive of activity," he said. "It can be a place to develop skills that help students improve their craft, whether it's visual arts or performing arts. This will inspire creative activity.
Freshman music education student Jayden Moser agreed.
"There are so many new opportunities as a musician here," said the Jamestown, ND student. "I can do so much more in this building, and it's just amazing."
Moser said she appreciated the ability to adjust the acoustic setting in many rooms and to have identified spaces to practice and improve.
"I love spending my time here," she smiles. "I'm here all the time because the environment is very welcoming. It's just a really good place to be.
Providing a welcoming and inspiring space was one of the centre's main objectives.
"The Arts Center is not only a beautiful and spectacular facility, it is also very practical and usable," said LaFave. "Classrooms are flexible spaces that can be used for many types of educational experiences."
The integration of flexible classrooms with natural light was a priority for Angela Mircsov, director of the art department.
"We focused on natural light to create works of art," she said. "We wanted to design safe and clean studios to teach students in the most professional way possible."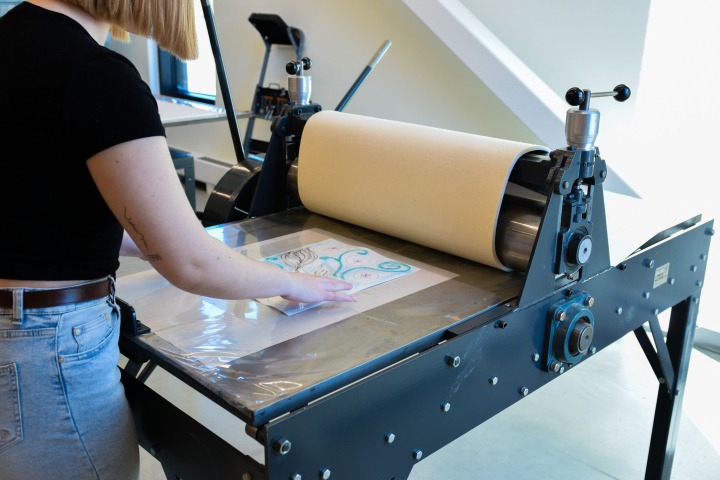 VCSU has students working with 2D, 3D, 4D and digital works. Creating art in the new space has been inspiring, Mircsov said.
"Ceramics and other courses have natural light and that creates an opening for students to create," she said. "The print studio has presses and a nice view of campus."
There is also a dedicated space for three future seniors to focus on their creative work and develop materials for their senior art exhibit.
"Having the right lighting and space to create helps our students learn differently," Mircsov said. "I hope that students will take inspiration from this space and that other departments and members of the community will see all the possibilities of collaboration with our disciplines."
Nicole Hurt, a junior art education student, said creating in the new building has been a great experience.
"There's more room to breathe," said the Hillsboro, ND student. "It's nice to have a space to do my work and overall it's great."
Hurt said she spends the majority of her time in the digital design and computer lab. She also has access to the main studio as she begins to prepare materials for her art exhibit.
This building is just different," Hurt said. "It's more open and welcoming. It's nice to have a place of our own. »
Hurt's classmate, Mitchell Silkman of Waite Park, Minnesota, agreed the space was different. "It's a place for us as a university to act on the many opportunities we have at our fingertips," the senior said. "It's a place where stagnant ideas can become a reality."
Silkman also uses the senior art studio space. He's gearing up for a senior art show this spring.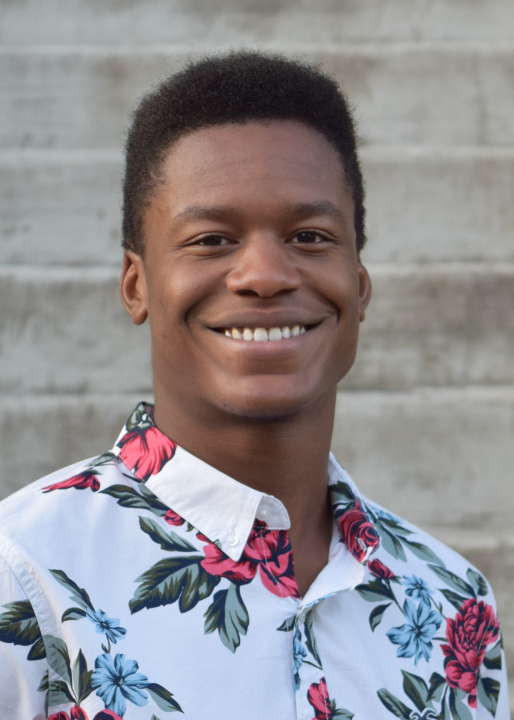 "The space is very different. We have more space physically and mentally for creative minds to flourish," Silkman said.
Watching the students thrive in the warmth of the new building was an inspiration to Jerrold Heide, head of the music department. Practice rooms are comfortable and students spend more time in the building.
"We have more students scheduling time in the practice room, and we're also seeing an increase in student collaboration," he said.
Additionally, students can perform in locations with full control over the acoustic elements of the room.
"We can control the sound in the rehearsal spaces so that it perfectly matches the performance spaces," Heide said. "It eliminates the need for last-minute adjustments and allows us to do more and engage students to their full potential."
In mid-February, Heide conducted the first ensemble concert at the Performance Hall.
"It's the perfect size," he said. "It's big enough to meet capacity needs, but small enough to maintain the intimate vibe with a crowd in the room. You can feel the intensity of the applause and it makes a performance more interactive," Heide said.
Music teachers used the acoustically designed practice rooms, larger areas for group practice, the choir room, and the music room. Practicing in a room very similar to the performance hall allows instructors and performers to focus on the music, not the logistics.
"With the Center des arts, the performance hall is unparalleled in our region. The quality of the facility and the ability to grow allows us to increase the number of students participating in the music, but also the quality of the music we create.
"The building creates a sense of positivity and confidence that is noticeable," Heide said. "This building allows you to focus on what is possible."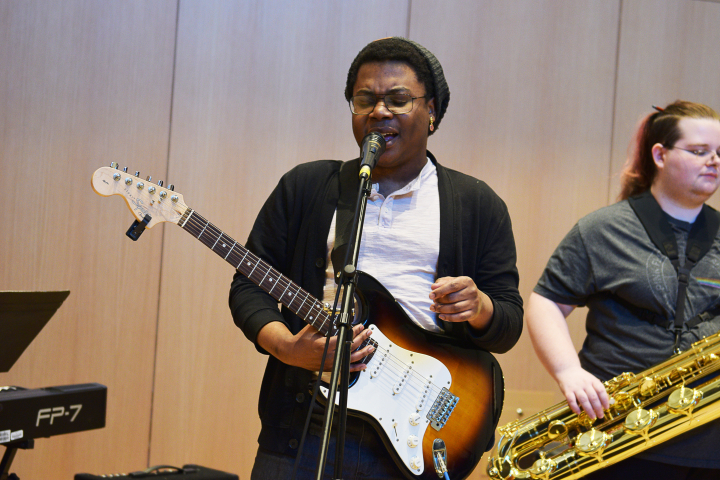 Tanner Douville, a music student and elementary education major from Twin Valley, Minnesota, said he felt more confident in his musical abilities thanks to the Arts Center.
"With the new instruments and the practice rooms, it's easier to feel more confident in myself and in the music department," the second said. Douville said he spends most of his time in the building's practice rooms or social spaces and really likes the spaces to collaborate.
"I feel like I have more connections with my classmates," he said. "We all have more room to breathe."
The move to the new building began in earnest in January this year. During the fall semester of last year, music students were primarily at Foss Hall and art students worked in various labs and art spaces at McCarthy Hall.
In 2009 and 2011, flooding prompted the construction of new flood protection systems in Valley City, and Foss Hall was on the wrong side of the flood wall.
Construction work on a new arts center had been underway for years, but finally became a reality on May 2, 2019. Governor Doug Burgum signed Senate Bill 2297 into law, providing $32 million for the new space. Within two months, construction had begun and the building process was underway.
"There was a lot of external support that came from a practical standpoint." said LaFave.
Any flood impact, however small, could significantly damage expensive musical equipment such as grand pianos, electronics and instruments. It was essential to replace the space provided by Foss Hall.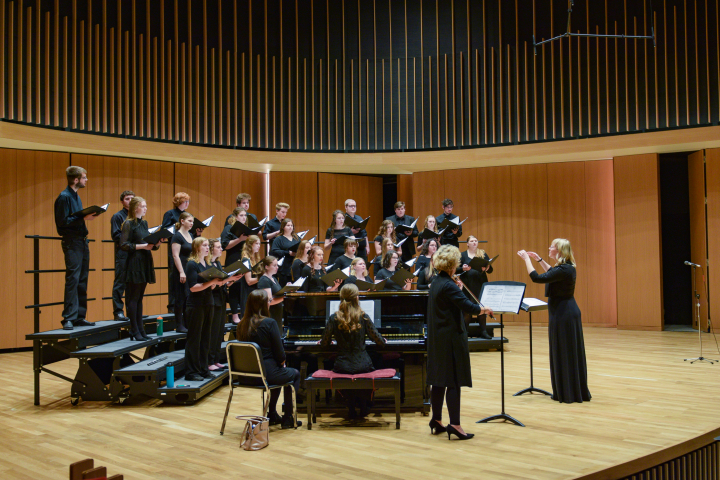 "The process of making this a reality has been very collaborative," LaFave said. "It took a lot of effort from a lot of people, and I couldn't be prouder to be a part of this process."
Now that the building is in use and the spaces are filled with arts and music, LaFave said he's excited for the future.
"I'm very excited about what this means for our future," LaFave said. "The growth, collaboration and opportunities that the CFA will provide are enormous."